Careers
Look For A Job In Corporate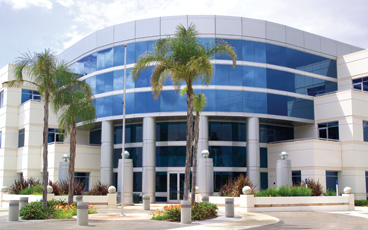 We are always accepting resumes and encourage you to apply anytime on-line. Our corporate career opportunities are for positions at our Anaheim, California headquarters and at our Distribution Center in Olathe, Kansas. The easiest way to search is by using the keywords function after clicking on the search corporate jobs link below. Remember, the broader your keyword term, the more positions you will have to review.

Look For A Job In Retail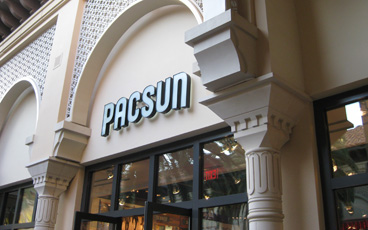 For our Assistant Store Manager, Store Manager, District Manager and Regional Director open positions, please click on the "search retail jobs" link below. If you are seeking a Brand Rep (part-time) opportunity, please visit a PacSun store near you! Follow this link Store Locator to search for your local store.

Making Your PacSun Job Search Easier
1. The Next Step

Our recruiting team and our hiring managers will be reviewing your resume once submitted. We take pride in reviewing your qualifications and matching them to our open needs. If your background matches an opportunity, we will be in touch with you. Once you apply, we will retain your resume and will continue to review your qualifications against our needs.

2. Your Profile

You will have the opportunity to create a profile when you apply for an open position. For easiest use, please remember your password so that you can update your profile at any time. Our recruiting team will use keywords to search for potential candidates. Your updated resume is the best way to ensure we can find you in our database.

3. PacSun Work Culture

PacSun is a dynamic organization where trust, creativity, individual excellence, teamwork and winning are the values that shape our success. Each individual is a valuable part of the future of PacSun. While the work environment seems laid back, we take pride in doing our best each day. Many of our customers become our employees. You are always invited to submit your resume at a store (for a Brand Rep position) or online; we look forward to getting to know you better.

4. Always Diverse

Pacific Sunwear recognizes that diversity is critical to maintaining a competitive advantage in our business. Fostering a diverse workforce provides us with creativity and innovation that is essential to our story. Our team is committed to attracting, developing, and retaining the highest-caliber talent.
PacSun Benefits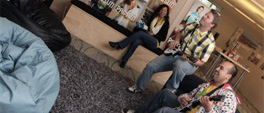 Too many to name 'em all? Maybe. But you can start with working at a creative, energetic, fun place, then add in medical, dental, vision, life insurance, 401k, the employee discount and a trendy dress code.
It's an awesome place. Many perks, great people, and we totally get it -offering our PacSun family many extra benefits to balance work and life.
PacSun Perks
On-site Fitness Facility

It's not just work here. You can get a quick workout at our on-site gym. Weights, treadmill, cycling. It's all there -and a great way to up your energy and handle stress. Hit it before you start the day, at lunch or after hours.

PacSun Cafe

We like to board, skate, bike - and eat. Our on-site cafe and full kitchen offers deli, salad bar and a full-dining area - Inside and outside on our patio. Choose fresh off the grill, healthy snacks or go for the Veggie menu.

Wellness Room

Take a breather. Our Wellness Room let's you catch a quick snooze or rest to recharge.

In-Store Discounts

Get outfitted. When you work at PacSun, you score an awesome discount. Look good at work, the beach, wherever, whenever.

Casual Dress Code

What else would you expect? As a SoCal fashion leader, we're all about kick back. All the time, every day.

New Mother's Room

New Moms have a private room of their own when needed for convenience, as they transition back.

Rewards & Recognition

We always give props to those deserving. Our incentive programs reward eligible employees for standout performance and company excellence.