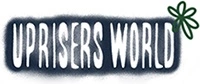 EXCLUSIVE
World Mental Health Day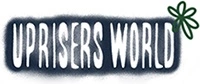 EXCLUSIVE
World Mental Health Day
Missed our live stream? No worries, you can still watch UPRISERS' Founder & Creative Director, Michelle Hanabusa (@mkhanabusa), take you through pieces from the new collection inspired by mental health awareness.
#pacsuntogether
In-Store Safety
The health and safety of our customers, associates, and members of our community remains our top priority. To keep everyone safe, we've made some changes in our reopened stores.
#blacklivesmatter
Be The Change
PacSun stands with Black Lives Matter and Stop AAPI Hate. Educate yourself, petition, and donate. Learn how you can be a better ally.
#easyfastfree
Buy Online, Pick Up In Store
Take 10% off every time you opt to pick up your order at your nearest PacSun store!