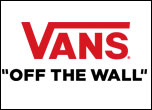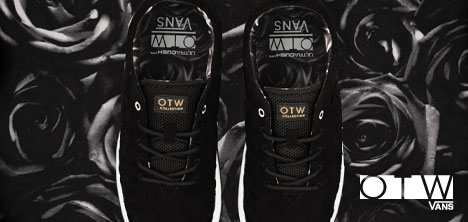 OTW
Contemporary. Premium. Progressive.
Find out more about
Vans
Do us a favor and look down at your feet.  Are you wearing a pair of Vans shoes?  If you are, congratulations!  Vans' men's high tops and women's high tops, low tops, mid tops, slip-ons and lace up sneakers are worn by a massive majority of PacSun customers.  And in the off chance you're not wearing Vans right now, we bet there's 1 or 2 pairs in your closet.  Or at the very, very least you've rocked a pair of Vans at some point in your life.
And while in the past few years Vans has expanded into men's tees and women's t-shirts and hoodies, as well as streetwear inspired shorts, hats and accessories, one thing remains as true today as it did during their launch in 1966: Vans' rubber waffle soles.
You'll see this iconic sole on every pair of Vans skate shoes.  True, the material and makeup may have advanced over the years, but the original look is still there.  And that's a huge reason why Vans has long been favored as the first and foremost skate footwear brand.  So not only are Vans your dad's skate shoes, they might be your grandpa's too.
And should your grandpa be a Southern California native, he might be able to tell you about Vans' debut into the beach scene.  It all went down in Anaheim, California, not far from PacSun's current headquarters.
Brothers Paul Van Doren and James Van Doren opened the first Vans store under the name The Van Doren Rubber Company.  As legend has it, 12 customers purchased deck shoes that very first morning.  However, the shoes hadn't actually been "made" yet, and the eager customers were asked to come back that afternoon.  In the meantime, Paul had to rush over to the neighboring factory to quickly assemble and sew the shoes.  Upon his return to the store, the brothers realized they had zero cash in the till to provide the customers with their change.  Hoping that their new fans were the honest types, the customers were sent home with their new Vans shoes and asked to return the next day with their payment.  And all 12 did!
Lucky breaks like this continued to follow Vans shoes and the Van Doren brothers throughout the '70s and '80s.  But the Vans phenomenon officially exploded in 1982 when a pair of checkered slip-ons was prominently featured in the movie "Fast Times At Ridgemont High".  The film was a huge cult hit and triggered millions of sales.  Gnarly!
Today, Vans is what we call a mega brand.  Aside from skateboarding, Vans now sponsors athletes and events in the sports of surfing, BMX, snowboarding, motocross, and too many more than we have space here to write.  And while top quality shoes are still Vans' main focus, you can find a full line of men's apparel and women's clothing styles that represent the California lifestyle.  All of which is why PacSun is stoked to have carried Vans' merchandise since our own early years.