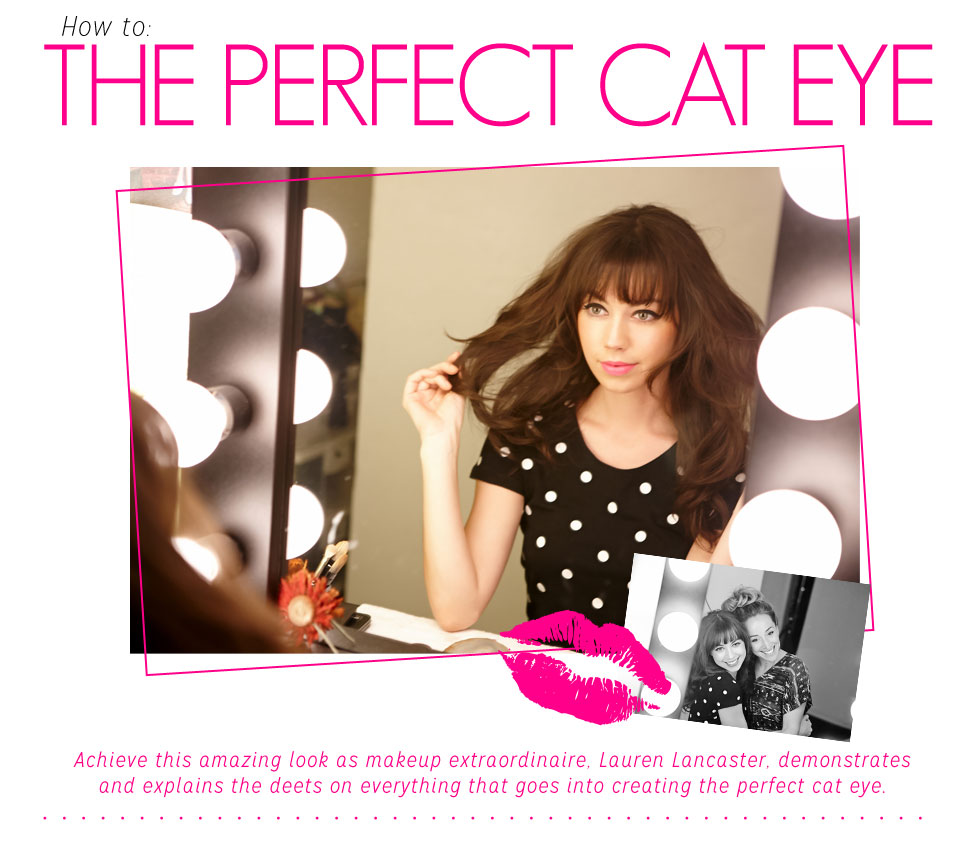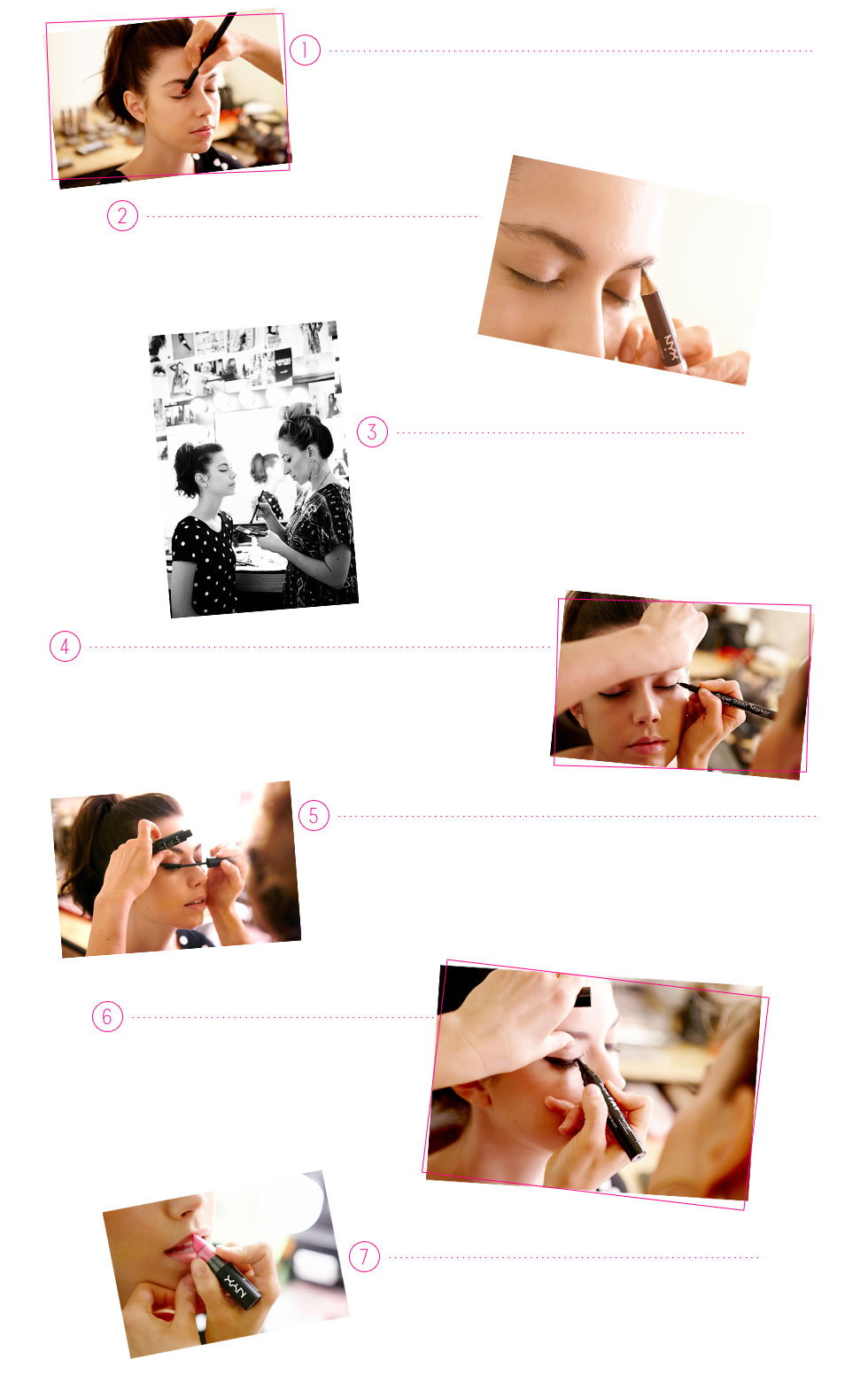 First, take your foundation, concealer, or eyeshadow primer and cover your
entire eyelid all the way from your lash line up to your brow bone. Take your
favorite powder and sweep over your eyelid to make it matte. Having a
matte eyelid helps create a foundation for your shadow and liner to last
longer and not smear.
Channel your inner Brooke Shields and fill in your
brows to make them look nice and full. Use NYX
Push Up Bra 4 Your Eyebrows and start from the
inner corner of your brow.
To make your eyes look super rich, choose a color
from the NYX 10 Color Eye Shadow Palette. For Jen,
we used a combination of colors from the Smokey
Eyes collection. Sweep a lighter color across your
brow bone and blend darker colors on the eyelid.
Next, take your NYX Super Skinny Marker and using tiny, feather-like
strokes, work your way from the side closest to your nose to the
outward corner of your eye. Draw a point at the outer corner. Make
sure that both eyes are symmetrical. Don't worry if you mess up! You
can always perfect your cat eye with a q-tip. Oopsies!
Curl your lashes to make your eyes look bigger, brighter, and make them
pop! Using the wand of your NYX Volume Doll Eye Mascara, wiggle back
and forth at the base of your lashes. Next, sweep your mascara upwards
to create full and thick lashes. To complete your eyes, don't forget to
lightly brush the bottom lashes as well. Keep it clump free to avoid
looking like tarantula eyes!
For super fun, extra dramatic cat eyes, layer
on a thick line with the Super Fat Marker.
Finish your look off with your favorite color of NYX Matte
Lipstick. We especially love the shade Shocking Pink to
compliment the perfect cat eye. Meow!