Kendall & Kylie X PacSun
Coming February 8th in stores and online
An exclusive collection designed & inspired by Kendall & Kylie
Register to shop the Kendall & Kylie collection online before
it hits stores and online on Feb. 8th!
By signing up for the exclusive emails you'll get:
- Early online access to the Kendall & Kylie collection before the general public
- Notifications when new items arrive
- Announcements to events + more!
Note: Anyone under 13 cannot sign up for the newsletter. By signing up for Kendall & Kylie's email newsletter;
you are not signing up for PacSun emails.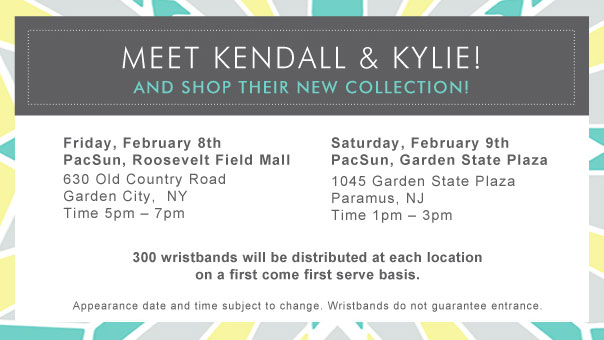 About Kendall & Kylie and their exclusive collection: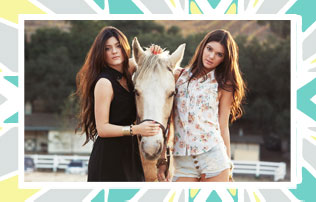 The "Kendall & Kylie" collection embodies the casual-yet-chic sensibility of the Jenner sisters. Born and raised in California, Kendall and Kylie Jenner's finely-tuned sense of style is distinctly inspired by the diversity, optimism and creativity of the Golden State. Their exclusive collection for PacSun brings through that California spirit in the complete collection which ranges from outerwear to accessories. The new "Kendall & Kylie" collection will be in all PacSun stores nationwide and online beginning February 8, 2013.